When The Rubber Hits the Road
Summer is the time for road-trips.
At the Oregon Department of Energy, that means hitting the state's highways and byways to connect with Oregonians. We enjoy getting out of the office and talking to Oregonians about the projects we're working on. And as a result, our projects get better by having you involved. So … thanks!
Click through the photos below to see how we're staying busy this summer.
Okay, the snow hadn't melted here quite yet, but…
We took a site visit to the Black Cap Solar Facility outside Lakeview, after we held a public information meeting on the proposed Blue Marmot Solar Energy Facility in town.
During an Earth Day event at the Oregon Garden in Silverton, ODOE Engineer Blake Shelide showed a young boy how to create an electric current using fruits and vegetables.
We visited an indoor cannabis growing facility near Canby, which has several energy efficient features.
A power pole north of Prineville.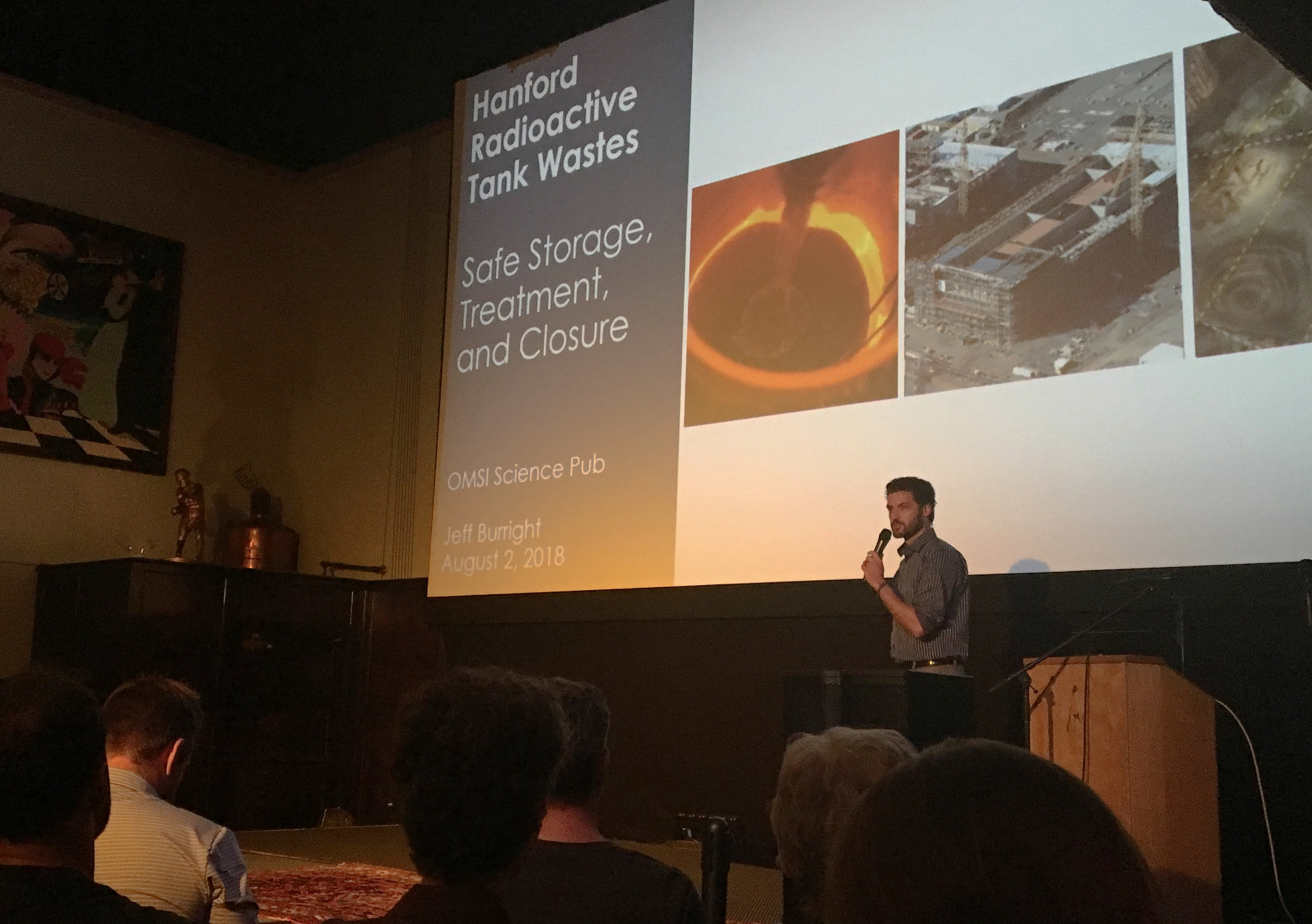 Our Jeff Burright talked about the Hanford nuclear cleanup at a recent OMSI Science Pub in Portland.
Several ODOE team members were joined by an Oregon state legislator and staff member, a representative of the Governor's Office, and a new member of the Oregon Hanford Cleanup Board for a walking tour of the Low-Activity Waste Facility and Analytical Laboratory at the Hanford Site. USDOE's partnership with Oregon on Hanford issues dates back more than 30 years.
Because of a string of hydroelectric dams and associated transmission lines, the Columbia River is the nexus for many energy projects in Oregon.
Our Mark Reese (left) and Ken Niles fielded and array questions at the Umatilla County Fair in Hermiston.
The Biglow Canyon Wind Farm, owned by Portland General Electric, sits on the hills above the Columbia and John Day rivers outside the town of Wasco.